Rebar Terminator
CNC Parallel Threading Rebar Coupler Product Characteristic 1.Material: 45#carbon steel, 40Cr2.Thread Pitch: 2.5, 3.03.Tread angle: 60, 754.Standard : HRB400, HRB5005.Craft: Tapping craft( normal); CNC Craft Product Picture
Product Information
Rebar Terminator

Product Characteristic

1.Material: 45#carbon steel, 40Cr
2.Craft: CNC Craft, Tapping Craft
Product Picture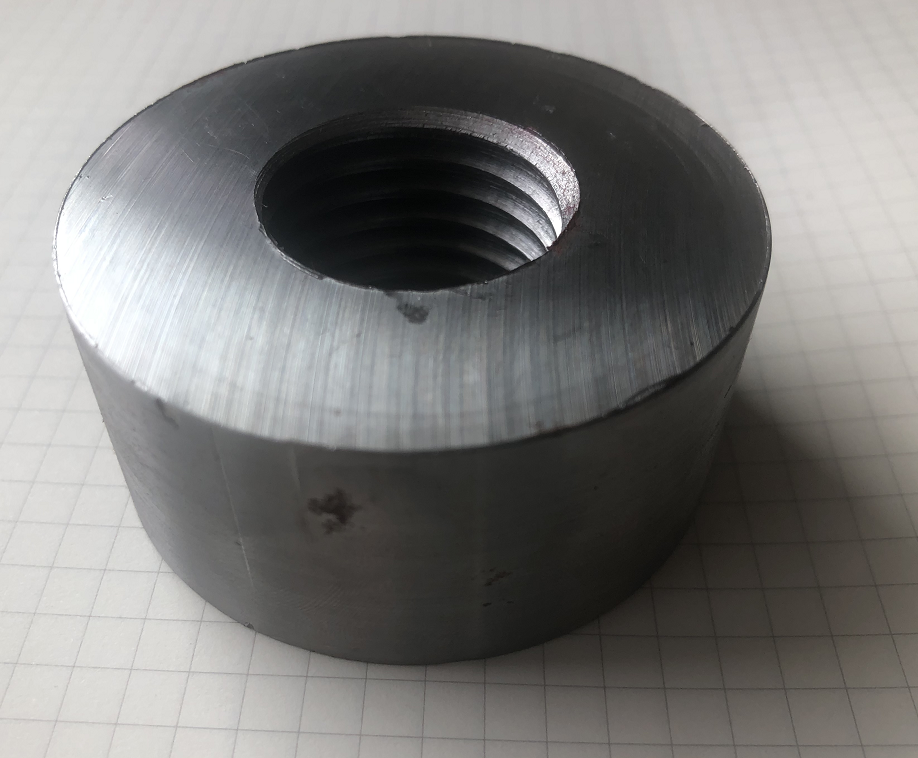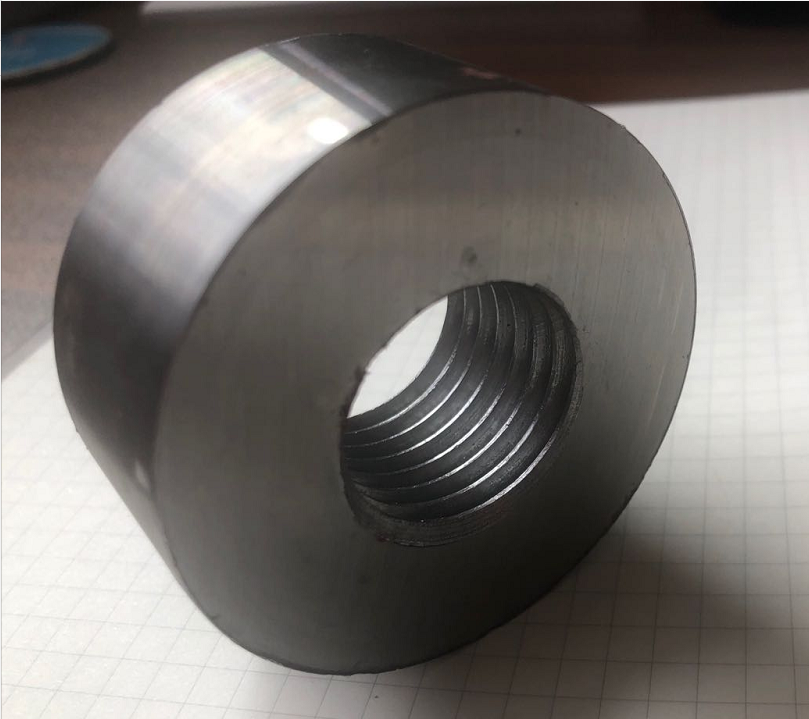 Introduction: Rebar Terminator is an oversized half coupler that secures to the end of reinforcing steel and efficiently replaces conventional hooked rebar. It reduces congestion, hereby facilitating easier rebar placement and lower placing costs. It also permits rebar to be added without increasing the size of the component embedded in the concrete, thus facilitating future expansion.
Product Advantage:
1.Raw Material -Saving,high energy saving,high work efficiency.
2.Construction Environmental Protection, no frame, no noise pollution.
3.It is not be effected by the chemical composition and types of reinforced bars and won't be influenced by weather and work-site.
4.Low cost, simple operation
5.Can be prefabricated and the construction period can be shortened
6.High dimension precision,reliable quality and stable performance.
7.High strength. The tensile strength usually more than 600 Mpa, it can reach 110% of yield strength of parent rabe.
8.After 2 million times of fatigue strength test, the connection is in good condition.
9.According to the inspection of National Construction Quality Supervision and Testing Center, the rebar coupler joint performance has reached the Grade I splicing rebar joint of JGJ107-2016 Industry Standard.
Production Processes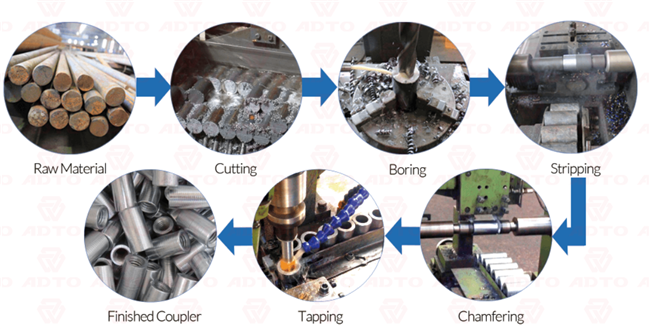 Projects